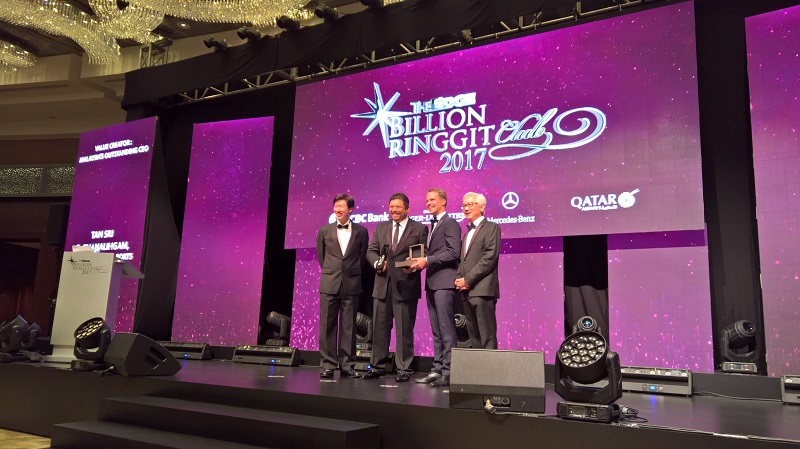 KUALA LUMPUR: The Executive Chairman of Westports Malaysia Tan Sri G Gnanalingam was recognised and awarded the Value Creator : Most outstanding CEO award by The Edge Billion Ringgit Club yesterday. Tan Sri G Gnanalingam defied all odds by establishing Westports as the most productive and successful port in Malaysia. Through his visionary leadership, Westports has become one of the mega – transhipment hubs in the world.
Additionally, Westports took home the Silver for Highest Return to Shareholders over three years (RM 10 billion to RM 40 billion market capitalisation). Westports went public in 2013 and have successfully generated and rewarded shareholders. In 2015, Westports was included in the MSCI Malaysia Index and subsequently became a constituent of the FTSE Bursa Malaysia KLCI (FBM KLCI) Index. In 2016, Westports has been included into the FTSE4Good Bursa Malaysia Index.
The Edge Billion Ringgit Club (BRC) was started in 2010 to recognise and celebrate Malaysia's best – performing organisations.