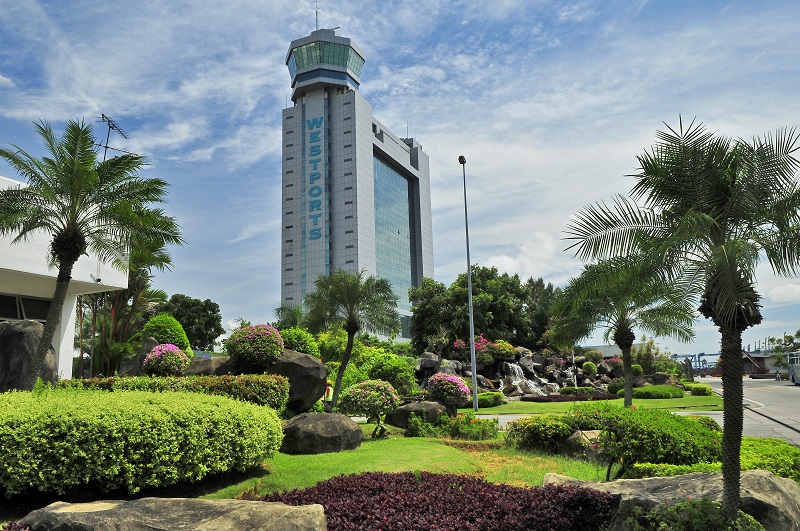 KUALA LUMPUR (May 11): Operator in Malaysia's biggest port? Check. The largest operator by capacity in that port? Check.
For Westports Holdings Bhd, the next logical step is to expand its footprint into Southeast Asia and one way to do that is through acquisitions. The stock gained as much as 1.3% as at 9:28am in Kuala Lumpur, compared to a 0.5% gain on the benchmark FTSE Bursa Malaysia KLCI Index.
The region presents more opportunities for the company amid increases in trade and cargoes, Chief Executive Officer Ruben Emir Gnanalingam said in an interview at the company's headquarters in Port Klang. This comes after it said last week that it is part of a consortium led by Sri Lanka's Hayleys PLC to bid for the new deep-water terminal expansion project at the Colombo Port.
Port Klang, the biggest among seven ports in Malaysia managed 11.9 million 20-foot equivalent units in 2015, according to the Port Klang Authority, double the 5.1 million TEUs moved by the Colombo Port.
"Colombo has been the original largest shipping hub for South Asia and it has been growing strongly," said Gnanalingam. "India hasn't fulfilled its full potential in terms of containerisation of trade, and number of volumes to India is too small for the size of that country."
A Southeast Asian deal the size of "a billion ringgit wouldn't be an issue" as the company has the ability to raise its gearing from its current 0.47 times to fund purchases, he said, without revealing further details. He noted that currency risk is a major factor.
Here's what the stock's doing:
Its shares have dropped 8.8% this year, the second-worst performer on the benchmark FTSE Bursa Malaysia KLCI Index, following concerns that restructuring of global shipping alliances would impact the company's growth in the second half of 2017.
Westports might see a gradual loss in volume due to the change of shipping alliances, as CMA CGM SA, the world's third-largest shipping company and a major client is expected to shift some volume to Singapore, said Lim Sin Kiat, analyst at Hong Leong Investment Bank in a report dated April 28.
Gnanalingam isn't "deeply worried" about the change in shipping alliances.
"We just need to see how we can help our customers go through this period and figure out what's best for them," he said.
Expansion Drive
Westports plans to spend RM800 million this year to increase its annual capacity by almost 20% to 14 million TEUs, Gnanalingam said.
The company targets record 10 million in container volume throughput this year after hitting 9.95 million in 2016.
Earnings to get boost from lower tax rates on government tax allowance from capacity expansion.
Ninety percent of the world's trade is carried by sea, according to the International Chamber of Shipping.
Source : The Edge Markets