WESTPORTS EXPANSION PROJECT
Westports
is
gazetted
as
an
Essential
Point
–
Priority
1
by
Government
of
Malaysia.
Therefore, those who wanted to carry out official duties at Westports are required to have a valid legal pass as it's a requirement under Section 4 & 5, Protected Area and Protected Places Act 1959 and Section 84(1) Port Kelang Authority by-Laws (amendments 1985).
A person who wished to enter the port area should have a port-authorised identification card, called a Port Pass. To get a Port Pass, people need to register their company with Westports. Once a person has been registered, then the individual could follow the next procedure to apply for the Port Pass.
When applying for the Port Pass, a person should present himself at the Port Pass office with their original identification documents for verification purposes. Company Permit/Port Pass and Vehicle Sticker can be done though online system – Westports Security System (WSS)"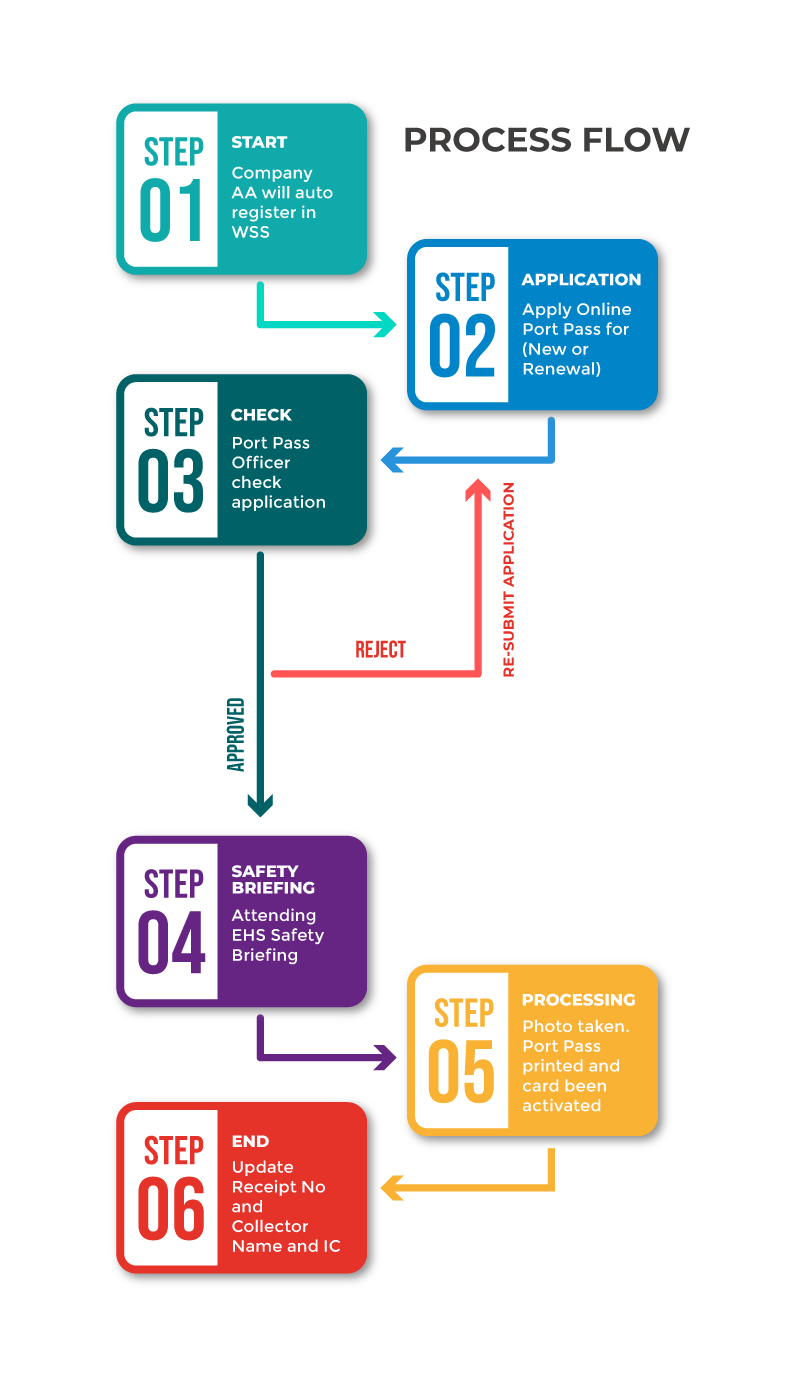 Since commencement of operations in November 1994, our conventional terminals namely break bulk, dry bulk and liquid bulk have enjoyed unconventional growth in terms of performance standards and throughput.
As you are aware, in 2020, the company recorded container volume of 10.5 million TEUs marking us the first and only terminal in Malaysia has handled above 10 million TEUs in a calendar year. For the same period, the conventional cargo recorded 10.9 million tonnes.
Port pass schedule:
- Monday to Friday: 8:45AM – 5:15PM
- Close on Saturday, Sunday and public Holiday
Vehicle pass:
Inside port pass application module – applicant must have:
- Port pass still valid
- Valid driving license D for car, B for motorcycle.
- Attach driving license, insurance Cover Note, Road Tax.