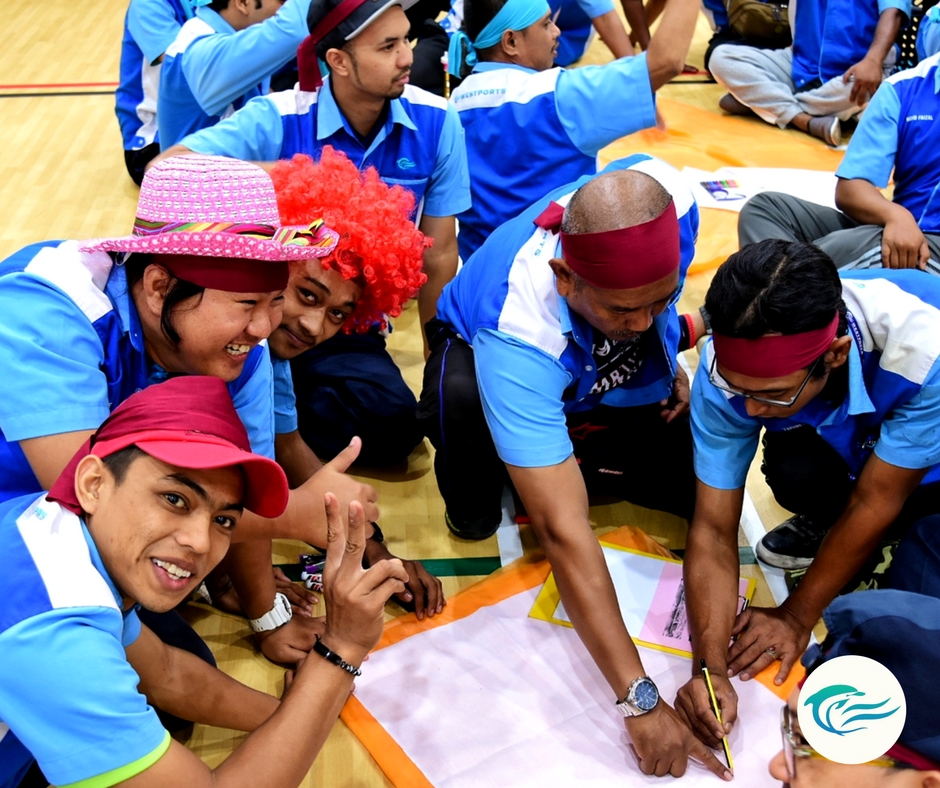 OUR CULTURE
VISION
To be one of the leading gateway and transhipment ports of call in the world while continuing to be pride of Malaysia on employee relations,customer satisfaction and corporate citizenship
MISSION
To conduct our business with operational excellence and integrity to create value for all our stakeholders
CORE VALUE – T.A.N.S.R.I.G
Westports believes in collective and cooperative teamwork which contributes to the achievement of the company's vision and mission.
A

ACCOUNTABILITY AND INTEGRITY
Integrity is the bedrock on which trust is built and is the hidden key to success. Employees are embedded with a deep feeling of trust and integrity which provides transparency and positive work environment.
Westportians believe the attitude and process of treating key business as if one's life depended on it. It is about determination to stay focused and committed in delivering positive results. Westports cultivate a great sense of urgency and priority in every employee.
Safety is an integral part in sustaining our business growth success leading to an increase in productivity.
This tenet is embraced by all employees where are all responsible for our actions and conduct.
Westportians develop a passion for excellence and success through continuous innovation of new ideas and practices.
We work together as a family and practice candour, open communications and solve any issues or problems together. Things are done with good thoughts, intentions and deeds. Westports is a big family where everyone is treated with respect.
OBJECTIVE – G.O.W.E.S.T.
G

GENERATE SUSTAINABILITY REVENUE
We are determined to generate sustainable revenue through consistent implementation of our values and corporate philosophy, continuous improvements and innovation, cost management and maintaining high customer satisfaction resulting in excellent returns for employees, shareholders and customers.
We provide operations and services excellence that exceeds global standards through effective training, continuous review of operational achievement and enhancement of SOPs.
W

WORLD CLASS PRODUCTIVITY
Our Vision is to be the First Port of Choice for our customers, shareholders and employees. We are determined to go the "Extra Mile" to delight our customers with services that exceed their expectations, which include world-class productivity standards exercised through continuous quality improvement.
Westports is determined in providing excellent compensation benefits and training to our employees, job enrichment and developing human capital, as they form an integral component of the company's achievements. We are determined to be the Employer of Choice by projecting best work practices.
We are committed in providing world-class services that surpasses our customers' requirements and expectations. We strive to offer utmost focus, conduct in-depth study and unvarying improvement to meet our customers' ever-changing needs.
We are committed to establish the aspect of improvement by considering new technologies to expedite and simplify our processes and efforts as a part of the daily work of all departments and sections and ensure the problems are eliminated at their source itself in order to create better opportunities for improvements.