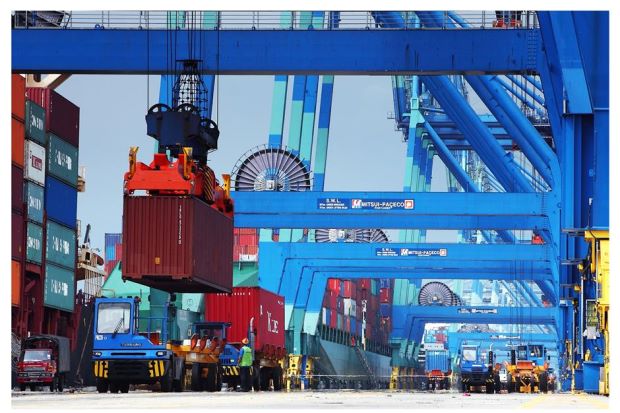 PETALING JAYA: Port operator Westports Holdings Bhd is allocating over RM800mil for its port expansion, including the construction of its Container Terminal 8 (CT8) Phase 2 wharf and container yard, this year, said its chief executive officer, Ruben Emir Gnanalingam.
"All these additional facilities are expected to be completed and begin operations towards the end of this year," he told reporters after the company's AGM in Petaling Jaya on Tuesday.
He said the allocation also included the construction cost of a 600-metre wharf at CT 9, to be completed by year-end.
Ruben said once the facilities were completed, the company could focus on increasing its productivity and efficiency, after experiencing a congested utilisation volume last year which had affected its efficiency.
"Last year, the company''s throughput increased too fast, sometimes hitting 87%, and even as high as 94% capacity," he said, adding that the additional facilities would also increase its capability to handle up to 14 million 20ft equivalent units (TEUs) annually from 12 million currently.
He also said that the company aimed to improve its containers handling time to 40 gross moves per hour from the current 35 gross moves per hour.
On the global shipping outlook, Ruben said the container shipping industry was going through unparalleled development, as three global shipping alliances were expected to dominate the container carrying capacity in almost all the major trade lines.
"The industry will go through a recalibration process, as the shipping lines adjust to different routes and different alliance partners.
"While these adjustment are in progress, the container supply capacity to be deployed in the coming year will remain exceedingly high, given the significant level of ship orders placed in the previous years," he added.
Last year, Westports handled 9.5 million TEUs, a 10% increase from 2015, with transhipment containers constituting 74% of total containers handled, followed by gateway containers with 26%.
Westports handled 18% of all containers passing through the Straits of Malacca, and 76% of containers in Port Klang. – Bernama
Read more at The Star