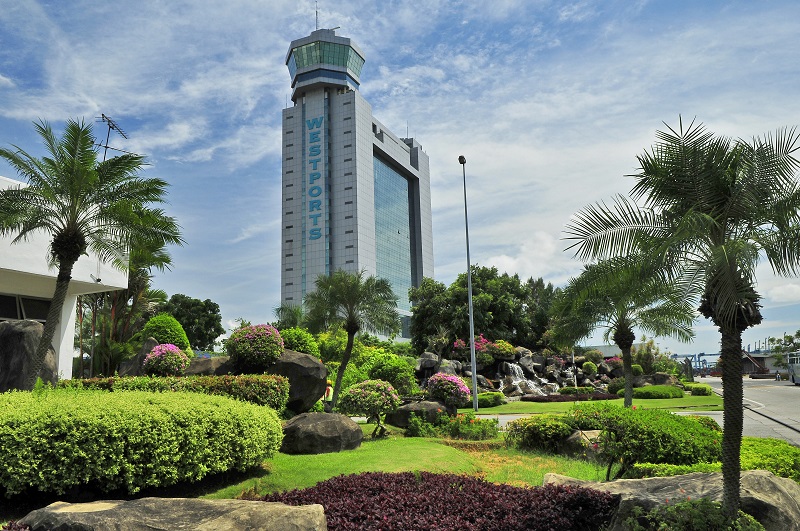 PETALING JAYA: Despite intense competition among transhipment ports, analysts are still bullish on Westports Holdings Bhd earnings for this year as they expect the company to register a positive, albeit mild, throughput growth.
Maybank IB Research said on Tuesday it expect better year-on-year (y-o-y) core net profit for the first quarter of 2017 (Q1 17) (Q1 16: RM151mil) on a mildly positive throughput growth.
"We believe the volume growth in the local segment (about 30% of Westports' total volume) will outpace that of transhipment given the strong import-export trade volume index (Jan-Feb 2017: +13% y-o-y) and result in higher revenue per unit and margin for Westports.
The company will be announcing its Q1 17 results on April 27.
Two new alliances have commenced operations in early-April this year and will undertake reshuffling activities over the next three to four months.
Unlike early-2015 (when Ocean 3 commenced and Westports' transhipment volume jumped 20% y-o-y in Q1 15), the research house think Westports may not see similar jump in volume due to the competitive environment.
That said, it believe the port operator will not compete on tariffs as its transhipment tariffs could already be the lowest among the three key ports in this region.
This year will be a game changer for Westports as two of its major customers, namely French liner CMA CGM and United Arab Shipping Company (UASC), are members of a new alliance.
The Ocean Alliance of CMA CGM, China Cosco Shipping, Evergreen, and Orient Overseas Container Line, beginning April 1 this year, will operate 20 weekly services between Asia and North America.
It was also reported that CMA CGM, one of the four members of the alliance, could potentially shift some of its shipping traffic from Westports to Singapore following its takeover of Singapore shipper Neptune Orient Lines (NOL) in order to expand its presence in trans-Pacific routes.
Meanwhile, UASC is merging with Hapag-Lloyd, which is a member of the alliance alongside other members, namely K Line, Mitsui OSK Lines, Nippon Yusen Kaisha and Yang Ming, which will also start its services in April this year.
Westports Holdings chief executive officer Ruben Emir Gnanalingam was reported as saying that the company was projecting a conservative container growth outlook of between 1% and 5% this year due to the uncertainty of the shift in key shipping alliances.
Maybank IB said while it is still uncertain as to the quantum of UASC's volume shift out to PSA Singapore (UASC contributes one million transhipment volume per annum to Westports), it believe there could still be pockets of opportunities for Westports at certain fast-growing trade lanes.
There is urgency to grow especially in view of the completion of the entire CT8 (phase 2) in mid-2017 and the wharf of CT9 by end-2017, which could result in about RM29mil higher depreciation and amortisation in 2018.
The research hosue is is maintaining its hold stance on the stock with a target price of RM3.80.
Meanwhile, MIDF Research said despite growth of Westports being projected to be at a slower pace compared to prior years, it retains its bullish view on the counter.
It noted that the port operator's management expects 2017 to be a year of two contrasting halves. In the first half, Westports is projected to record throughput growth following the formation of the new alliances which would give rise to ad-hoc calls.
To note, new container shipping alliances namely Ocean Alliance, The Alliance and 2M will be effective starting in April. In the second half, however, Westports could register a decline in throughput in light of receiving fewer service commitments from Ocean Alliance, MIDF Research added.
The research house is maintaining its buy call on the stock with a target price of RM5.00
Read more at The Star