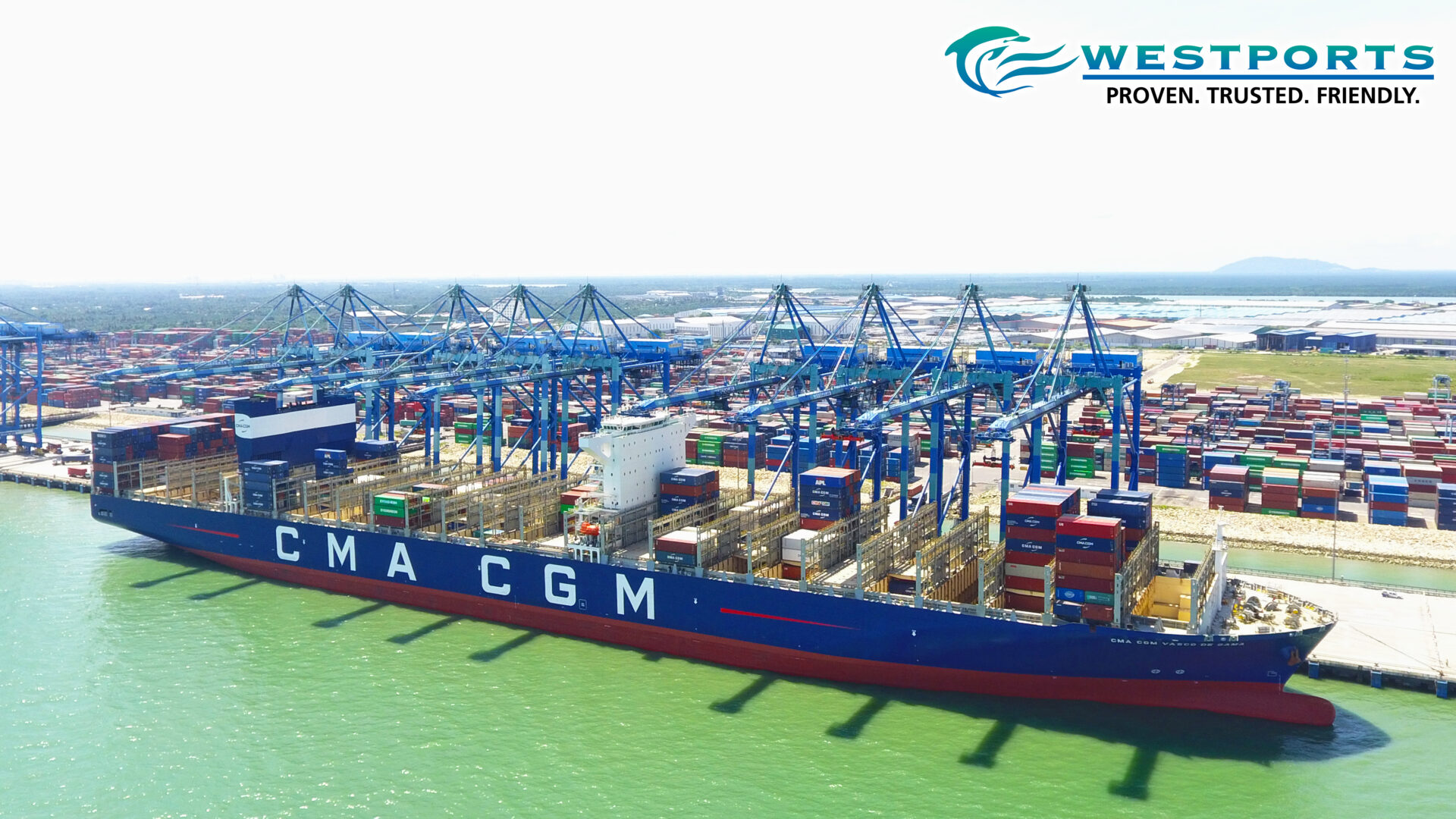 Westports Malaysia has once again shown its dexterity and skills in container handling when it successfully achieved impressive vessel productivity of 294 Vessel Gross Moves Per Hour (VGMPH) in 32 hours of operations with a crane ratio of 7.8 deployed to handle 9,440 moves. The remarkable feat was accomplished between 18th and 19th May 2020 – which is the month of Ramadhan where Muslims fast every day from dawn to sunset.
With a high degree of professionalism, morale and execution finesse among the employees of Westports, the notable vessel productivity was performed on CMA CGM's vessel, CMA CGM VASCO DA GAMA which has a Length Overall (LOA) of 400 meters, as she berthed at Pulau Indah on her eastbound sailing schedule of the NEU 4 E Ocean Alliance Service.
Westports' Container Planning & Operations team worked round the clock to elevate the crane's unloading and loading performance on the vessel. The performance was notable, given that 72% of the boxes handled were 40-foot container boxes and 73% of the moves were performed with single-lift operations. The operations also involved handling 521 reefer units, and the team overcame additional challenges as they also handled 28 units of Out of Gauge (OOG) cargo (where dimensions of the cargo content exceed the standard container size) and 1 unit Un-containerized Cargo (UC), which require additional care in moving the cargo. Furthermore, 62% of the containers handled were laden containers.
The achievement was only possible with the full support from the M&R and Resource as they deployed 10 Quay Cranes to the operations. Over the course of the operations, during a 7-hour period, Westports accomplished performance that exceeded 400 VGMPH. And during the vessel stay, the overall vessel productivity was 294 MPH and average crane productivity of 37.5 MPH.
The commitment and dedication of Westports' staff in planning and carrying out the operation reflects our commitment to continuously be the industry leader in productivity, even during the month of Ramadhan and a plethora of blank sailings amidst a health crisis.
CONGRATULATIONS WESTPORTIANS !!!!