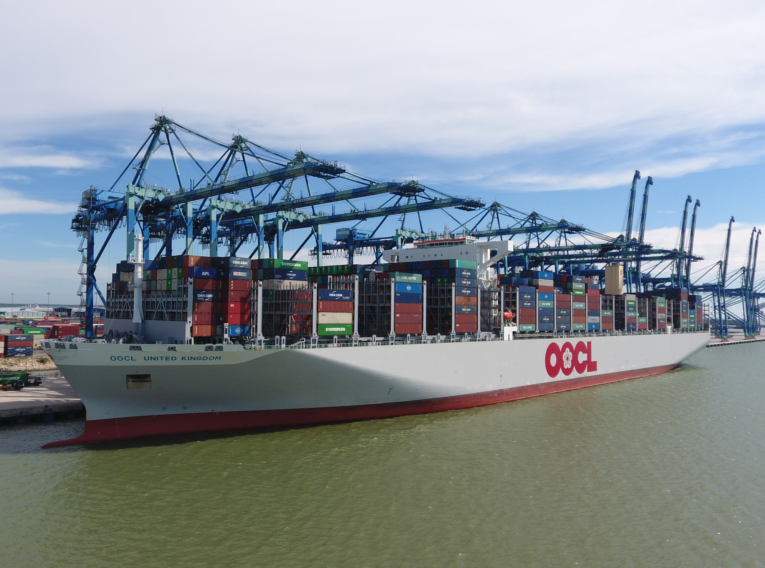 The world's biggest container ship, OOCL United Kingdom, made her maiden call at Westports in Port Klang on her way to China.
The OOCL United Kingdom, with a carrying capacity of 21,413 TEUs, is one of the carrier's six 'G Class' vessels and they are currently the world's largest container ship.
The vessel berthed at Container Terminal 8, Westports new container wharf that was completed in 2017.
Westports has earmarked nine high-performance ship-to-shore cranes to handle OOCL United Kingdom's containers. The vessel's call at Westports is part of her sailing schedule under the Ocean Alliance eastbound service NEU1, which starts sailing from Rotterdam and ends at Xiamen.
Westports is one of the transhipment hub in this region for Ocean Alliance, and under Day 2 of its second year of operations, the terminal is now accommodating and handling the newest and largest Ultra-Large Container Vessels (ULCV).
Westports is one of the mega transhipment hubs and container terminal in South-East Asia that is equipped to accommodate the world's biggest container ship after having invested more than RM2 billion in recent years to expand its container terminal facilities and invest in the latest state-of-the-art terminal operating equipment.