THE fourth year of the Royal Selangor Yacht Club (RSYC)-Westports Community Sailing Programme has expanded to include another school in Klang district.
This year's programme, which will run from April to December, with an additional 10 students from SK Pulau Indah 2.
They join 13 students from SK Pulau Indah and SMK Pulau Indah who have been given the opportunity to learn yacht sailing at the oldest yacht club in Malaysia.
Throughout the programme, the 23 students aged nine to 16 will be provided with boats, equipment and training as well as classroom sessions for life skills and career guidance.
At the launch of this year's programme at RSYC, the 13 received their certificates for completing their 2017 training from RSYC life commodore Raja Muda Selangor Tengku Amir Shah Sultan Sharafuddin Idris Shah.
The students were Airiel Nashriq Rasul, Amirul Ariff Asnawi Mat Amin, Asyraaf Haziq Hasrie, Muhammad Lukman Nul Hakin, Adam Waqiuddin Azmi, Nurul Adibah Mohd Zin, Nur Ariana Maisarah Mohd Hamdan, Nur Raisha Adelia Anuar, Ainun Zamila Azmi, Ahmad Adib Muqri Muhd Hamdan and Nur Qashrina Afiwah Norsarlieamri from SK Pulai Indah as well as Qurratu Ain Mohd Rusdi and Muhamed Nor Syazrin Muhd Idris from SMK Pulau Indah.
Recognition was also given to young sailors from SK Pulau Indah who won the MSSS Under-12 team race as well as Nurul Adibah for her bronze medal achievement in the Under-12 optimist category and to Syazrin for placing second in the laser radial category.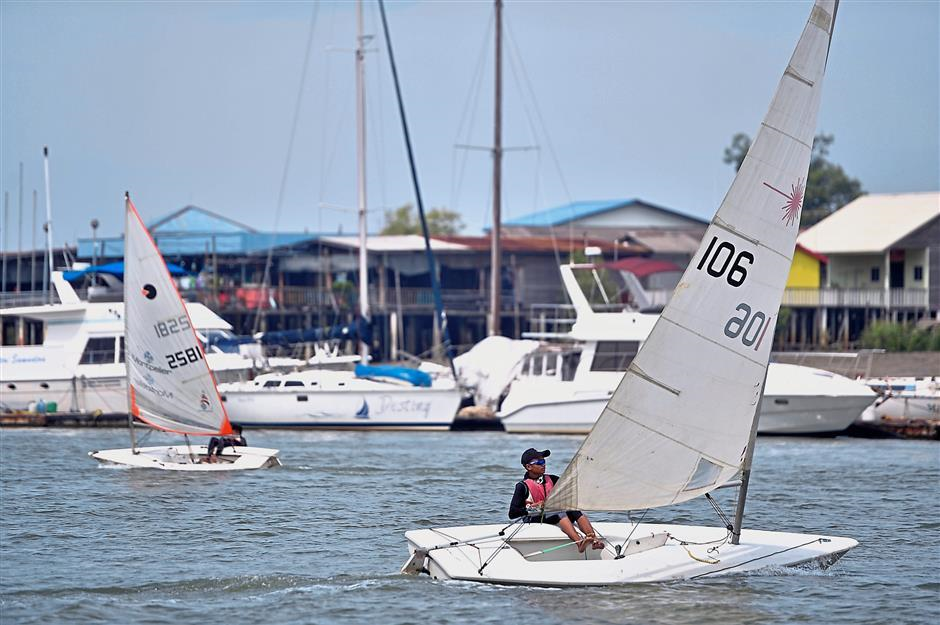 The students will learn from the very basics of sailing before progressing to more advanced dinghy racing techniques and eventually participate in races.
"Once the new students are able to handle the boats well, we will guide them towards racing. Our aim is to give them more exposure to dinghy racing this year," programme head coach Rizal Mahadi said.
"We have seen their overall performance improve over the years and we are very proud that the Under-12 sailors managed to win the Under-12 team event in February.
"This year we hope to send the experienced students to more regattas around the country to gain more experience," Rizal said.
He added that the teachers and parents have played a great role in ensuring the children maintained a balance between their eagerness to sail and their school work.
RSYC commodore Jeff Harris said, "The programme was created to provide students who would normally not be able to afford being involved in sailing activities a chance to learn a new sport and the skills that come with it.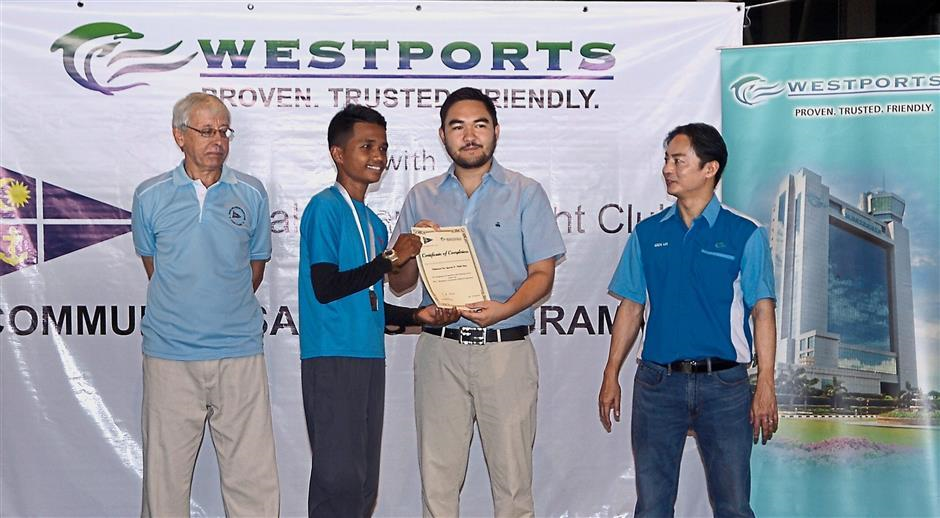 "We are glad to have Westports on board again for this community effort and are also delighted to be able to extend this learning opportunity to SK Pulau Indah 2 this year.
"We hope not only to impart knowledge and skills to the children but also expose them to upcoming events and competitions," he added.
"Westports being one of the hub ports of South-East Asia and the largest in Malaysia is investing in future generations. This is among the most rewarding investments for us. By partnering with RSYC, we can make a positive contribution into the students' lives," Westports chief executive officer Eddie Lee said.
By The Star