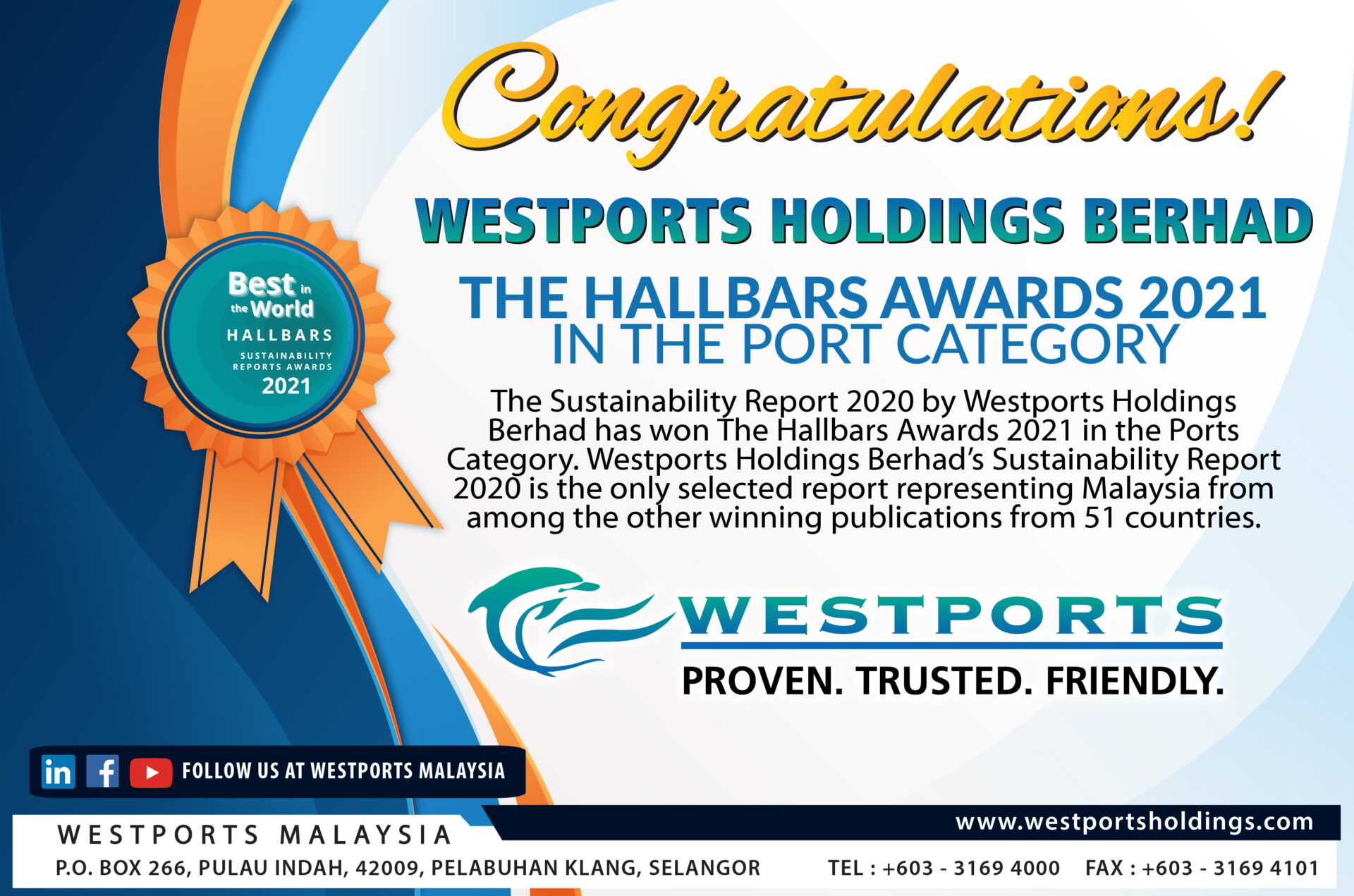 The Sustainability Report 2020 by Westports Holdings Berhad has won The Hallbars Awards 2021 in the Ports Category. Based in Sweden, the Hallbars Sustainability Research Institute has published its findings, and the winning reports were selected from the entire world in any language.
Five international jurors reviewed thousands of corporate sustainability reports, integrated annual reports, institutions reports, and documents from over one hundred countries. The selection process was narrowed down to a shortlist of six reports per category. Finally, the top three companies are declared winners and have the same right to the Best in the World accolade.
Westports Holdings Berhad's Sustainability Report 2020 is the only selected report representing Malaysia from among the other winning publications from 51 countries. The awards' details and the complete list of winners, which included some of the global multinationals and leading brands from developed nations, are at https://hallbars.org/.
The 407-page Hallbars Sustainability Report Awards 2021 also highlighted a quote from Tan Sri Datuk G. Gnanalingam, Executive Chairman. He shared that "Investors realized that Sustainability and ESG issues are some of the most critical parameters in investments and business decisions in the new-normal world."
Datuk Ruben Emir Gnanalingam, Group Managing Director of Westports, enthused that the "The Hallbars Best In The World Award is an international recognition for sustainability reports. More importantly, the award is an endorsement of the comprehensive sustainability reporting through collaborative work among all the departments at Westports, highlighting the extensive initiatives and programmes that we have implemented to improve our people, the community, and the environment".