Tan Sri Datuk Gnanalingam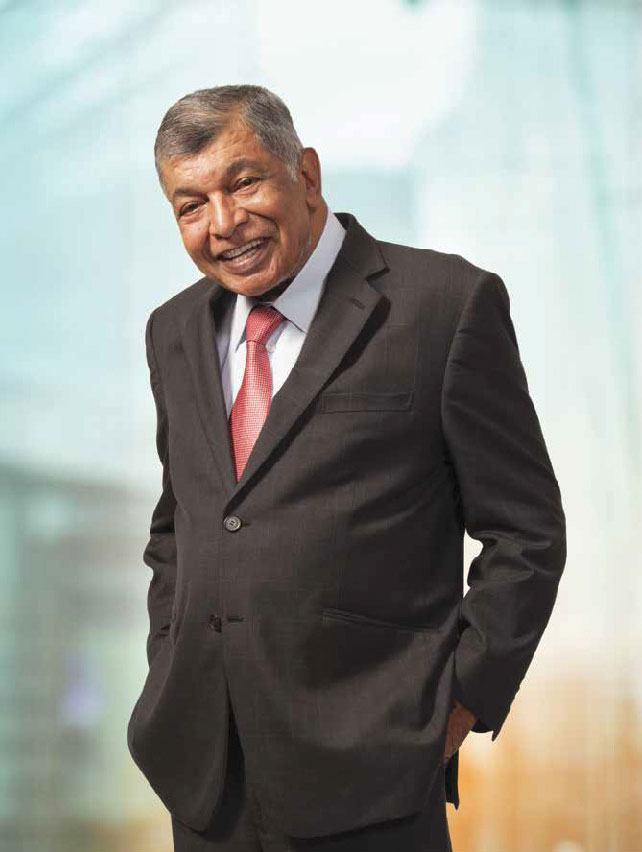 Was appointed as Director and Executive Chairman of the Company on 1 January 2009. Tan Sri Gnanalingam is also the Executive Chairman of WMSB a wholly-owned subsidiary of the Company, a position he has held since 2000. Prior to that, he was the Managing Director of WMSB from 1995 to 1999.
Tan Sri Gnanalingam attended the Royal Military College from 1960 until 1964 before obtaining his Bachelor of Arts Degree from University of Malaya in 1968. He is also an alumni of the Harvard Business School in Boston, US, having attended the School's Advanced Management Programme in 1983.
Tan Sri Gnanalingam started his career with the British American Tobacco group in 1968 as a sales representative, and was later promoted as Marketing Director in 1980. In 1988, he started G-Team Consultants Sdn Bhd, a marketing consultancy which acted as the Corporate Consultant for the marketing operations of Radio Television Malaysia from 1988 to 2000. In 1994, Tan Sri Gnanalingam successfully secured the concession to operate Westports.
Tan Sri Gnanalingam's efforts were recognized when he was named Transport Man of the Year in 2001 by the Ministry of Transport, Malaysia. In 2007, he received the Small and Medium Enterprise (SME) Platinum Award, the Chartered Institute of Logistics and Transport ("CILT") Malaysia Achiever of the Year Award and was admitted as a Chartered Fellow by the CILT, UK. He was also presented with the Outstanding American Alumnus Award 2007 in the field of Logistics and Transport by the American Universities Alumni Malaysia. In 2017, Tan Sri Gnanalingam was awarded as the Value Creator: Most Outstanding CEO by the Edge Billion Ringgit Club for his visionary leadership excellence in transforming Westports as Port Klang's leading terminal operator.
Tan Sri Gnanalingam previously sat on the National PEMUDAH committee from 2007 until 2012 and reappointed in 2014, a special task force set-up by the then Prime Minister of Malaysia to facilitate businesses in Malaysia by identifying improvements to existing government processes and regulations based on global benchmarking reports and public feedback. He was also appointed a member of the National Export Council in March 2015.
Tan Sri Gnanalingam is a Non-Executive Director and shareholder of Pembinaan Redzai Sdn Bhd and Semakin Ajaib Sdn Bhd which in turn hold shares in the company.
His eldest son, Datuk Ruben Emir Gnanalingam, is the GMD of the Company.
He attended all four Board Meetings held during the financial year.